Insomniacs After School: Complete Series Now Available on Blu-ray in Three Volumes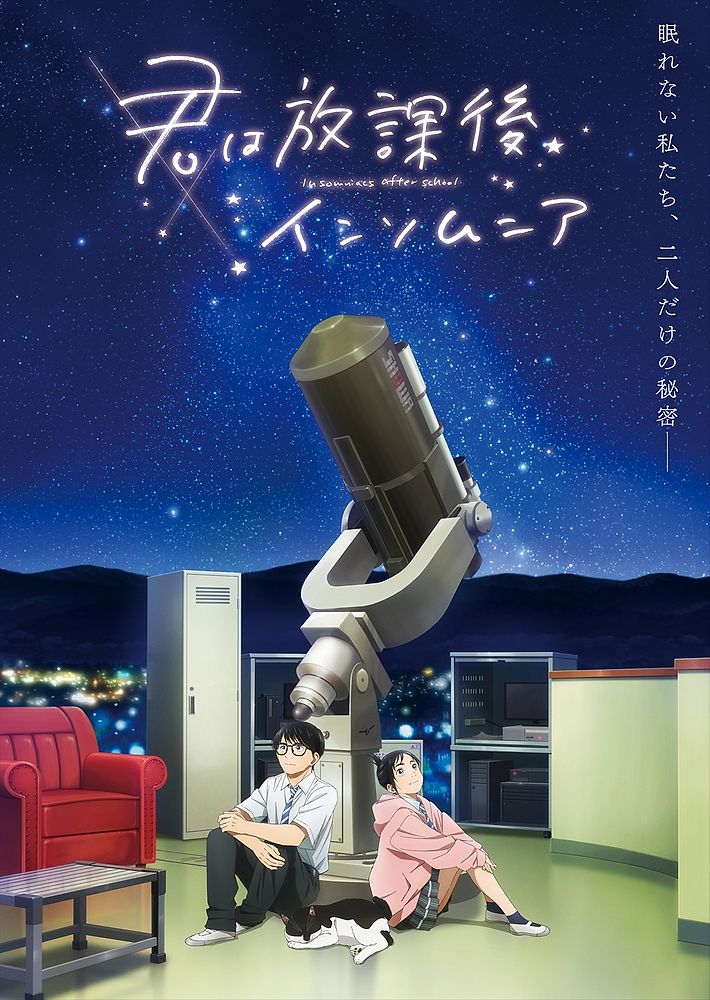 The hit anime series "Insomniacs after school" has announced the release of its Blu-ray volumes, featuring a total of 13 episodes. Fans of the show can now own the complete collection and relive the adventures of the quirky characters.
The series follows a group of high school students who suffer from insomnia and spend their nights exploring the city. The show has gained a dedicated following for its unique concept and charming characters.
The first volume of the Blu-ray set includes five episodes, while the second and third volumes each have four episodes. The set also includes bonus features such as behind-the-scenes footage and interviews with the voice actors.
Fans have been eagerly anticipating the release of the Blu-ray set, and many are already ready to pre-order the copies. The show's official website and social media accounts have been promoting the release, generating even more excitement among fans.
The show's creators have expressed their gratitude for the support of the fans and hope that the Blu-ray set will allow even more people to discover and enjoy the series.
"Insomniacs after school" will become a beloved anime series for its relatable characters and heartwarming moments. The show tackled themes such as friendship, self-discovery, and the importance of pursuing one's passions.
The announcement of the Blu-ray set is a testament to the show's popularity and impact on its audience. Fans can now own a piece of the show and revisit their favorite moments whenever they please.
The "Insomniacs after school" Blu-ray set is a must-have for fans of the series and anime enthusiasts alike. With its unique concept and lovable characters, the show has captured the hearts of many and is sure to continue to do so for years to come.
Source - Official Website