Resident Evil: Death Island CG Movie Set to Premiere in Japan on July 7 with New Poster Visual and Trailer
Resident Evil: Death Island CG Movie Set to Premiere in Japan on July 7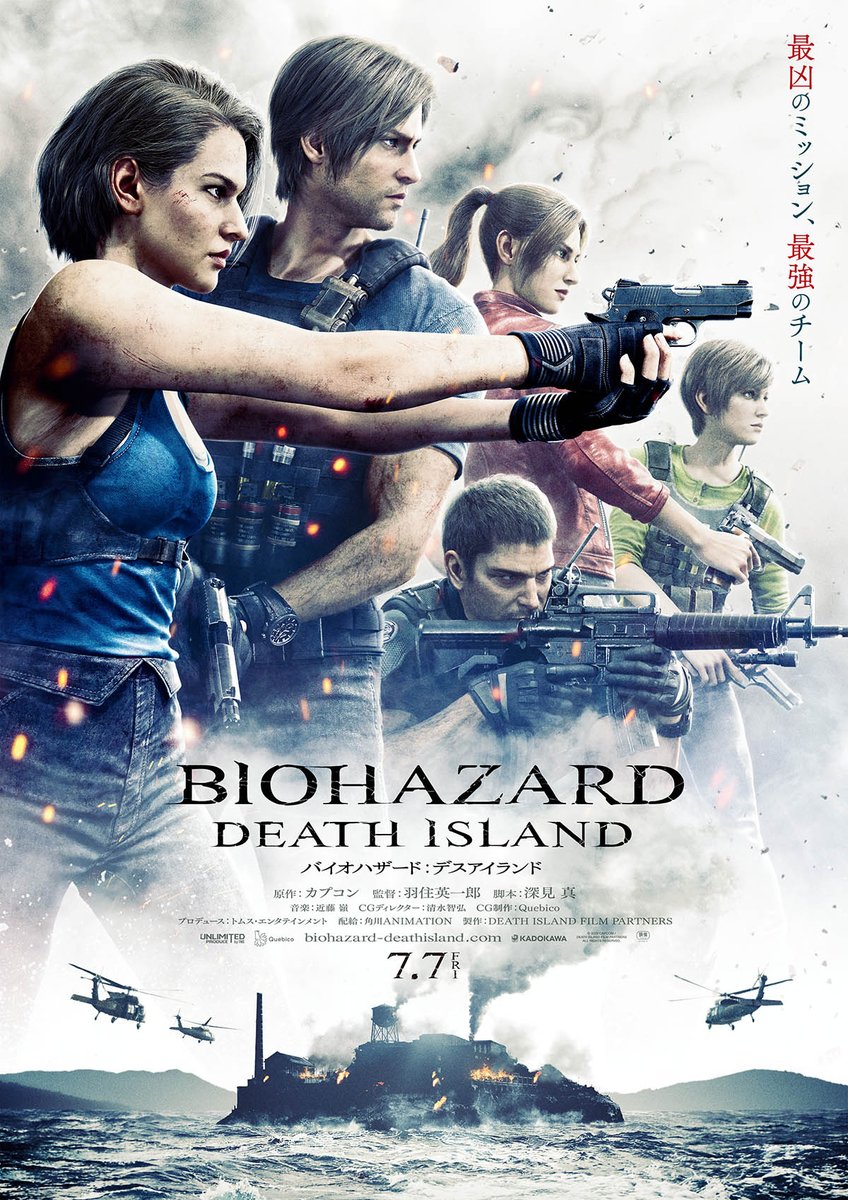 The highly anticipated CG movie "Resident Evil: Death Island" is set to open in Japan on July 7. Fans of the popular video game franchise have been eagerly awaiting the release of this new film, which promises to be a thrilling and action-packed adventure.
The movie is being produced by Quebico and TMS Entertainment, and is directed by Eiichirou Hasumi. The story follows a group of survivors who find themselves stranded on an island overrun by zombies and other deadly creatures. They must work together to find a way off the island and escape with their lives.
The poster visual for the movie features a group of characters armed with guns and other weapons, standing against a backdrop of flames and destruction. The image is both ominous and exciting, hinting at the intense battles and high-stakes action that await viewers.
The main trailer for the movie, which can be viewed on YouTube, offers a closer look at the characters and the challenges they will face. It showcases the impressive CG animation that brings the world of "Resident Evil" to life, with detailed character models and stunning environments.
Fans of the franchise will be thrilled to see familiar faces from the games, including Leon S. Kennedy and Claire Redfield. The movie also introduces new characters, such as the mysterious island resident Shen May, who may hold the key to the survivors' escape.
"Resident Evil: Death Island" promises to be a thrilling and intense experience for fans of the franchise and newcomers alike. The movie will be shown in theaters across Japan, and fans around the world are eagerly awaiting news of a wider release.
With its impressive visuals, gripping story, and beloved characters, "Resident Evil: Death Island" is sure to be a hit with audiences. Fans can mark their calendars for July 7 and get ready for an unforgettable adventure in the world of Resident Evil.
Source - Youtube Video, Official Twitter