B-Project Season 3 Netsuretsu*Love Call Set to Air in October, Produced by Asahi Production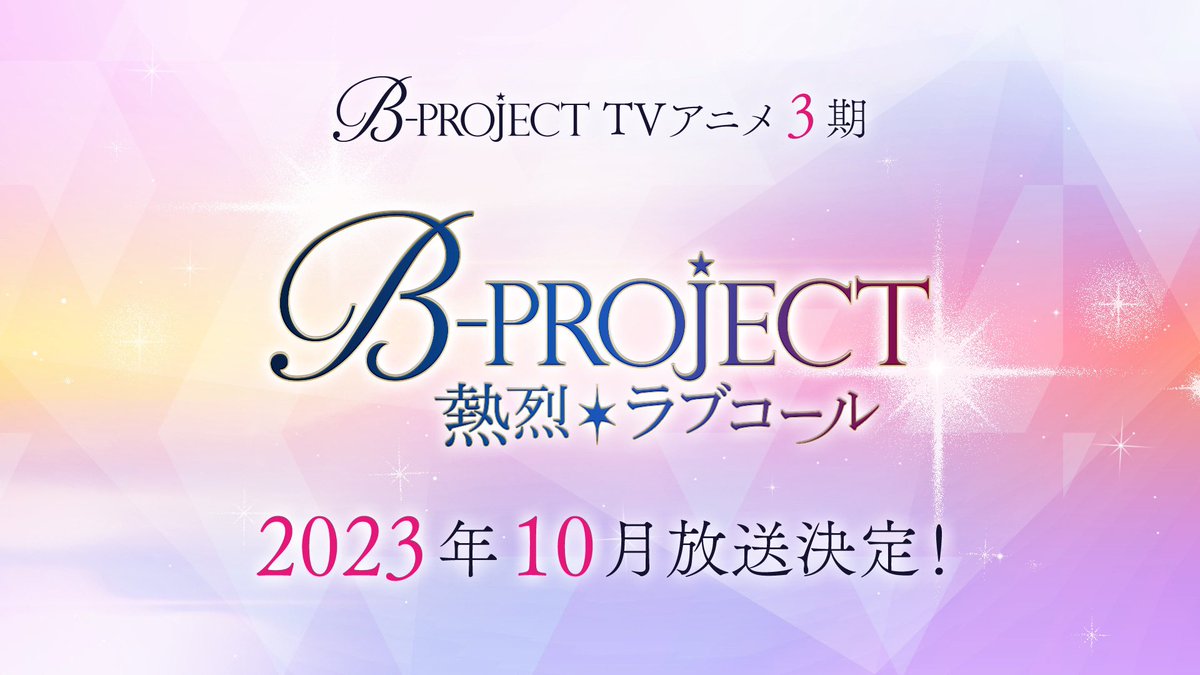 Asahi Production has announced that the popular anime series "B-Project" will be returning for a third season titled "Netsuretsu*Love Call". The new season is set to begin broadcasting in October, much to the delight of fans who have been eagerly anticipating the return of the beloved idol group.
"B-Project" follows the lives and careers of the fictional idol group B-Project, which consists of three different units: Kitakore, Thrive, and MooNs. The series has been a hit with fans since its debut in 2016, and has since spawned a manga adaptation, a mobile game, and a live concert event.
The third season of "B-Project" promises to bring even more excitement and drama to the world of B-Project. According to the official announcement, the new season will feature "a new story that unfolds in the midst of a passionate love call that echoes throughout the entertainment world."
Asahi Production, the studio behind the series, has a long history of producing high-quality anime. They are known for their work on popular series such as "Fate/Zero", "Love Live!", and "Haikyuu!!". Fans of "B-Project" can rest assured that the third season will be in good hands.
The announcement of the new season has already generated a lot of buzz among fans on social media. Many are excited to see what new adventures and challenges the members of B-Project will face in the upcoming season.
The "B-Project" franchise has been a major success for both Asahi Production and its parent company, Aniplex. With the third season set to premiere in just a few months, it seems that the popularity of B-Project shows no signs of slowing down.
Fans of the series can look forward to more updates and news about "Netsuretsu*Love Call" in the coming months. With its talented cast, catchy music, and engaging storylines, "B-Project" is sure to continue winning over audiences for years to come.
Source - Official Twitter