Collar×Malice -deep cover- Part 1 to Premiere in Japan on May 26 with Part 2 Following on June 23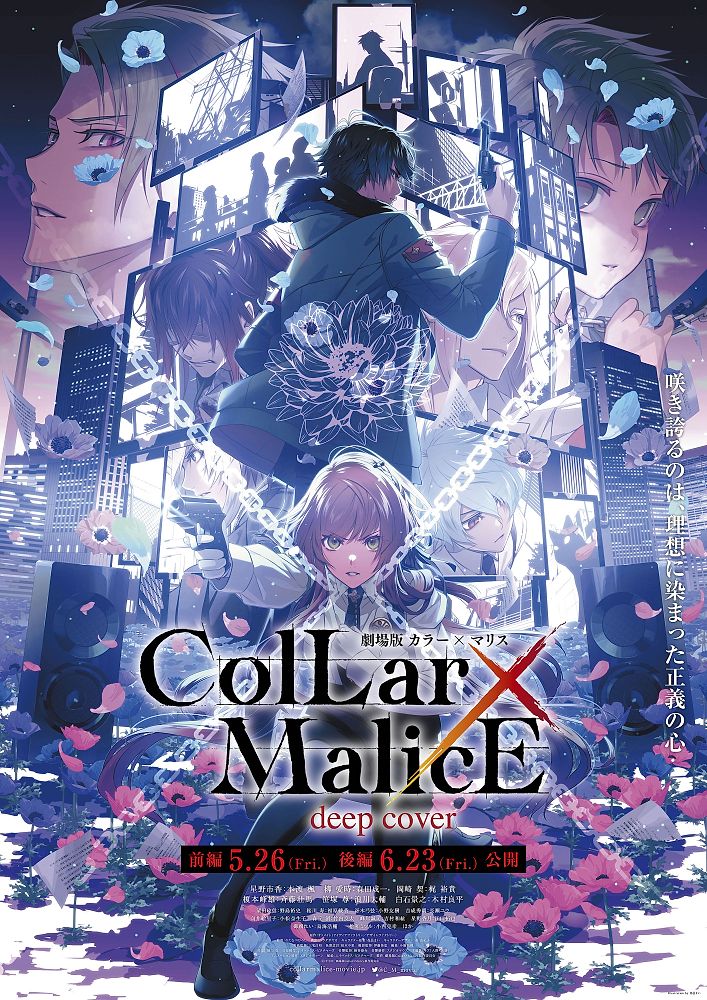 Collar×Malice -deep cover- Part 1, a highly anticipated anime film, has finally been released in Japan. Produced by Studio DEEN, the film is based on the popular video game of the same name.
The film, which has a runtime of 55 minutes, opened in Japan on May 26. Part 2 is set to open on June 23. Fans of the game have been eagerly awaiting the release of the film, which promises to bring the beloved characters to life in a whole new way.
Collar×Malice is a visual novel game that was released in Japan in 2016. It quickly gained a following for its gripping storyline and well-developed characters. The game follows the story of a young police officer named Ichika Hoshino, who finds herself caught up in a dangerous conspiracy after a terrorist attack in Shinjuku.
The anime film adaptation promises to bring the same level of excitement and suspense to the screen. The film follows Ichika as she investigates a new case, which leads her to uncover a web of corruption and deceit within the police force.
Studio DEEN, which has produced a number of popular anime series, including Rurouni Kenshin and Fate/stay night, has brought its signature style to Collar×Malice -deep cover-. The animation is stunning, with vibrant colors and fluid movements that bring the characters to life.
Fans of the game have been eagerly anticipating the release of the film, and early reviews suggest that they will not be disappointed. The film has already generated a lot of buzz on social media, with fans praising the animation, voice acting, and storyline.
The release of Collar×Malice -deep cover- Part 1 is just the beginning of what promises to be an exciting new chapter in the Collar×Malice franchise. Fans can look forward to the release of Part 2 later this month, and there are rumors of a possible anime series in the works.
For now, fans in Japan can enjoy the thrill of Collar×Malice -deep cover- on the big screen. The film is sure to be a hit with fans of the game and anime fans alike, and is a must-see for anyone looking for an exciting new anime experience.
Source - Official Website