GAMERA -Rebirth-: New Zigra Visual Released and Coming to Netflix This Year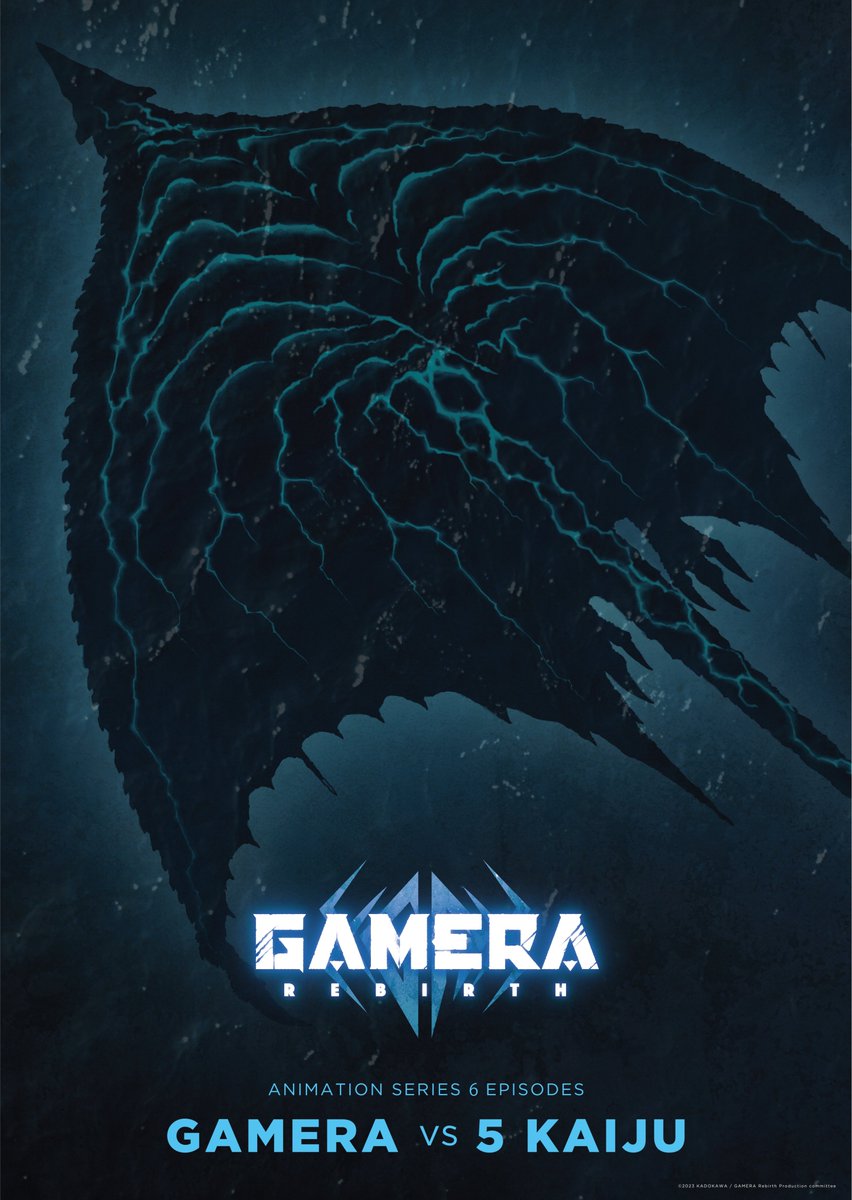 Fans of the iconic kaiju monster Gamera can rejoice as a new series, "GAMERA -Rebirth-," is set to premiere on Netflix later this year. The announcement was made on the official Twitter account of the series, along with a visual of another classic kaiju, Zigra.
The six-episode series, produced by ENGI studio, promises to bring a fresh take on the beloved Gamera franchise. The official synopsis teases that the story will follow a young girl named Mana who discovers a mysterious egg that hatches into a baby Gamera. Together, they must fight against other kaiju monsters that threaten the world.
The visual released on Twitter shows Zigra, a shark-like kaiju that first appeared in the 1971 film "Gamera vs. Zigra." It is unclear how Zigra will fit into the story, but fans are excited to see the classic monster make a return.
Gamera first appeared in the 1965 film "Gamera, the Giant Monster" and quickly became a popular rival to Toho's Godzilla. The giant turtle with the ability to fly and shoot fire from its mouth has appeared in 12 films and various other media over the years.
The last Gamera film, "Gamera the Brave," was released in 2006 and was seen as a reboot of the franchise. However, "GAMERA -Rebirth-" seems to be taking a different approach, with a new protagonist and a focus on the relationship between Mana and Gamera.
Netflix has been investing heavily in anime content in recent years, with series such as "Castlevania," "Aggretsuko," and "Yasuke" gaining popularity. "GAMERA -Rebirth-" is sure to be a welcome addition for fans of both kaiju and anime.
No specific release date has been announced yet, but fans can expect "GAMERA -Rebirth-" to hit Netflix later this year. With the promise of a fresh take on the classic franchise and the return of beloved kaiju monsters, it's sure to be a must-watch for fans of the genre.
Source - Official Twitter