Gundam Build Series Celebrates 10th Anniversary with New MetaVerse Special: Key Visual and Teaser Trailer Released
Gundam Build Series Celebrates 10th Anniversary with New MetaVerse Special: Key Visual and Teaser Trailer Released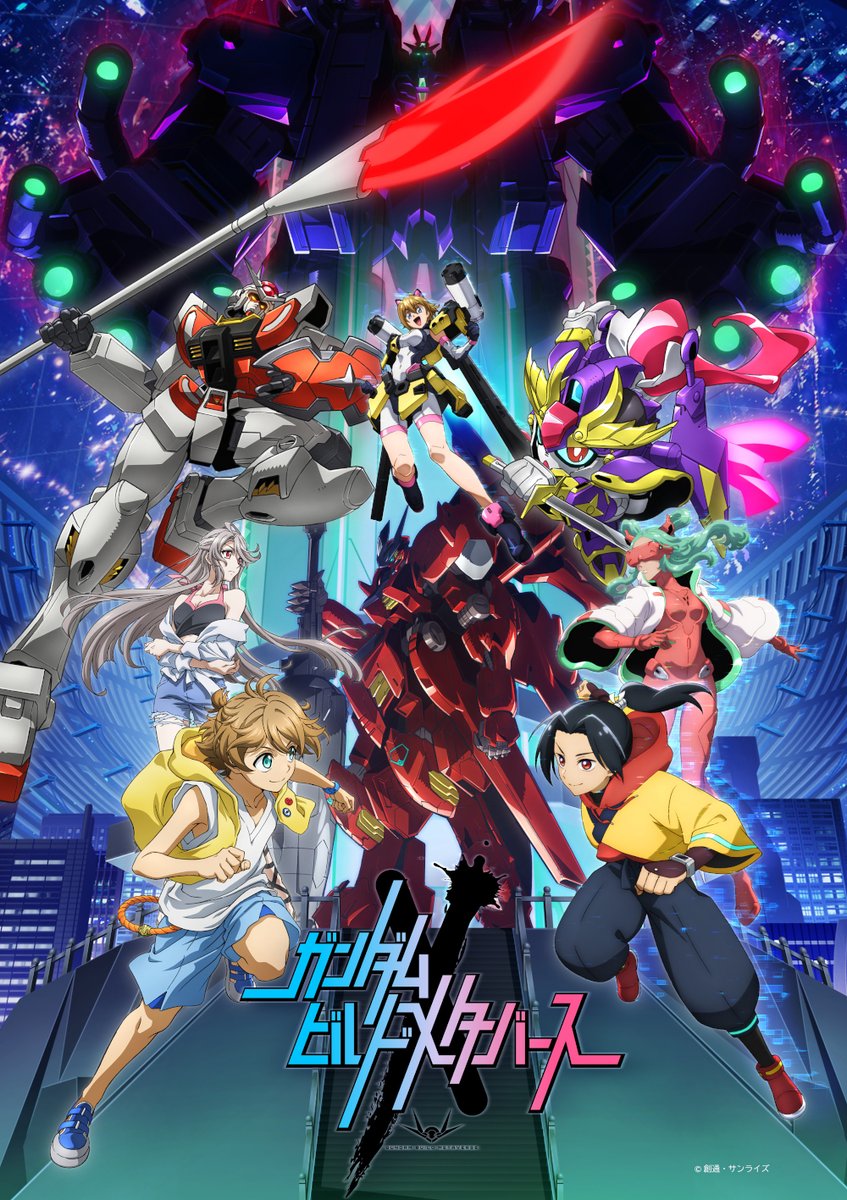 Gundam fans, get ready for an exciting new series coming your way! The Gundam Build Series is celebrating its 10th anniversary with a special commemoration called "GUNDAM BUILD METAVERSE," and a new key visual and teaser trailer have been released to get fans hyped up for the upcoming release.
The series will consist of three episodes, all of which will be available for streaming on GUNDAM​.INFO from October. The studio behind the series is SUNRISE BEYOND, which has a reputation for producing high-quality anime.
The new key visual features several of the iconic Gundam models, including the RX-78-2 Gundam and the Strike Freedom Gundam. The teaser trailer gives fans a glimpse of the action-packed battles that will take place in the series, with impressive mecha designs and stunning animation.
The Gundam Build Series has been a fan-favorite for its unique take on the Gundam franchise, which allows fans to create their own custom Gundam models and compete in battles. The series has been praised for its creativity and the way it encourages fans to engage with the franchise in new ways.
The upcoming "GUNDAM BUILD METAVERSE" promises to take this concept to the next level, with a metafictional storyline that will explore the concept of alternate universes and the power of imagination. Fans can expect to see some of their favorite Gundam models alongside brand new designs, all brought to life with the latest animation technology.
The official English website for the series provides more details about the story and characters, as well as information on the voice cast and production staff. The website also features a countdown to the release of the series, adding to the excitement for fans.
Overall, "GUNDAM BUILD METAVERSE" looks like it will be a must-watch for Gundam fans, with its impressive visuals, engaging storyline, and unique take on the franchise. Fans can look forward to streaming the series on GUNDAM​.INFO from October, and we can't wait to see what SUNRISE BEYOND has in store for us.
Source - Youtube Video, Official Website