I'm in Love with the Villainess TV Anime Reveals New Key Visual, PV, and Additional Cast Members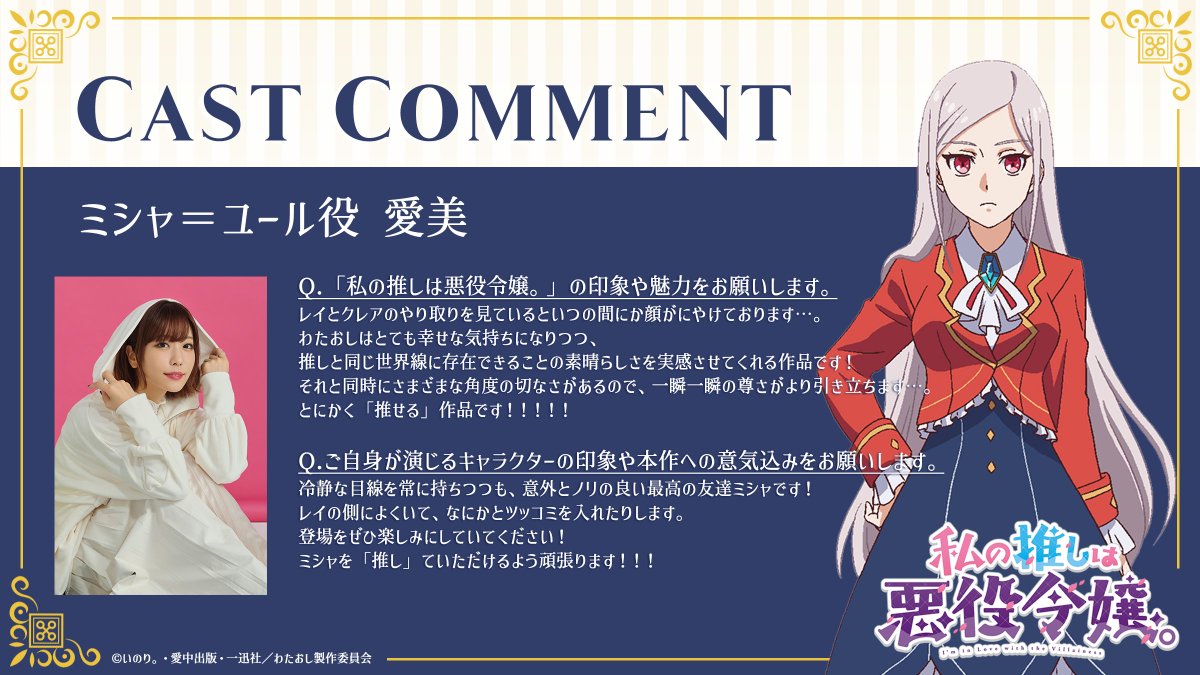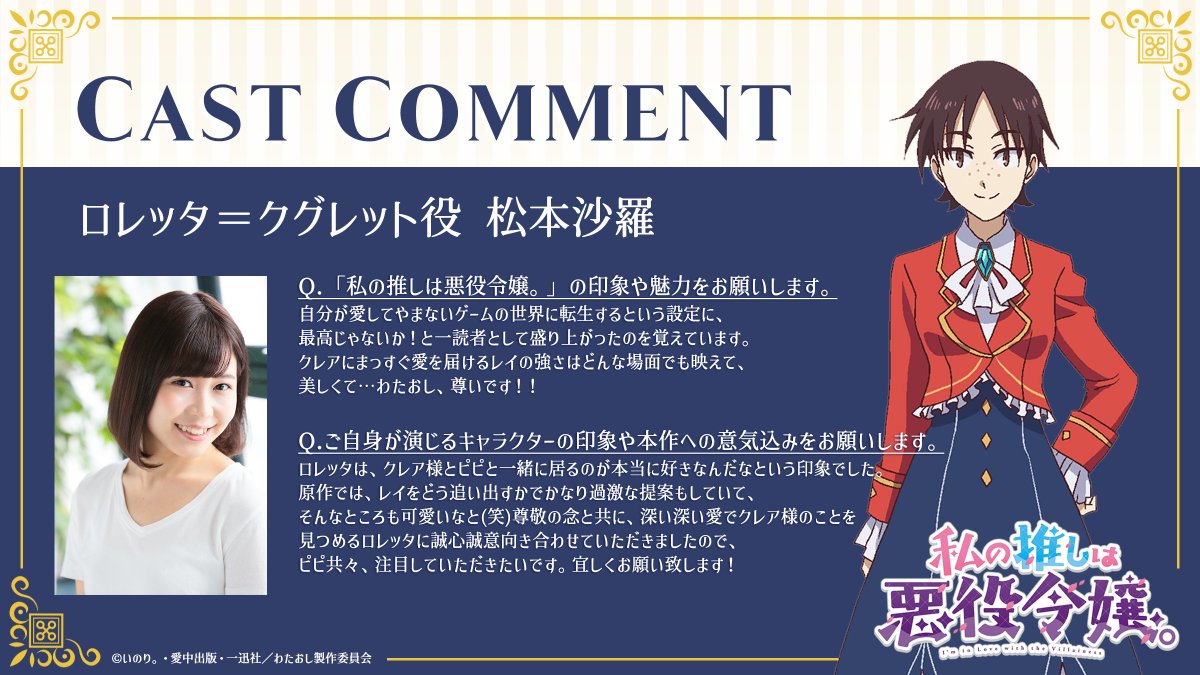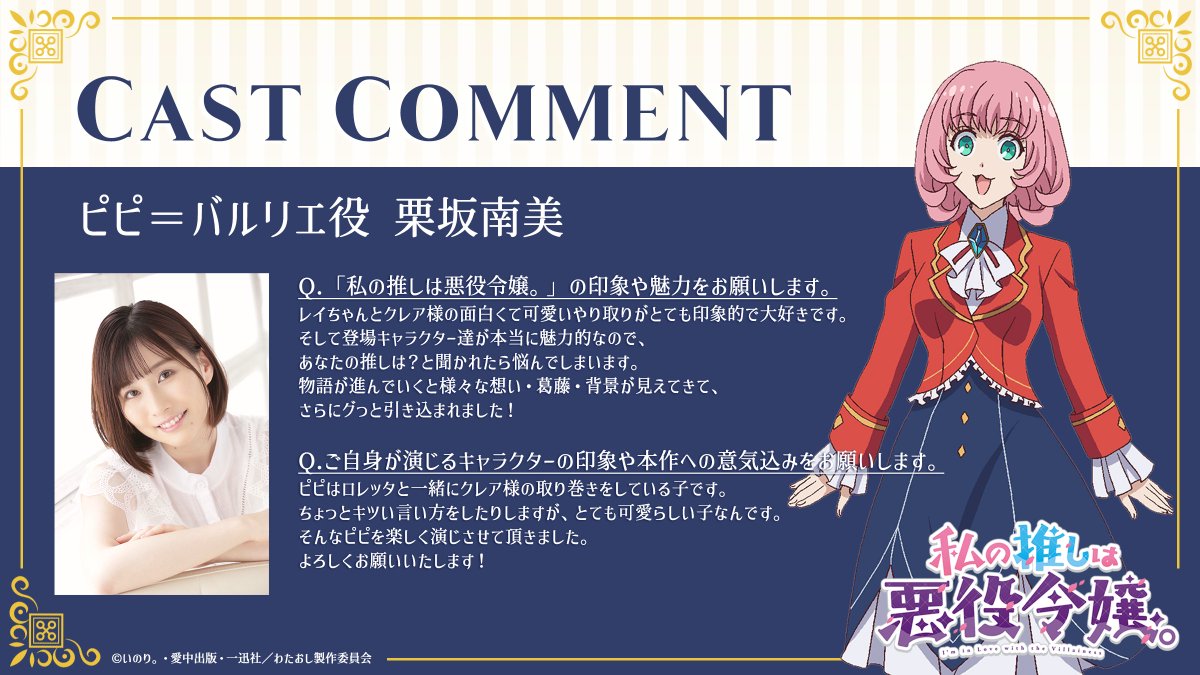 Platinumvision studio has announced the upcoming release of the highly anticipated anime, "I'm in Love with the Villainess". The anime is set to begin broadcasting in October and fans are eagerly anticipating its release.
"I'm in Love with the Villainess" is a popular light novel series that has gained a massive following in Japan and around the world. The story follows the protagonist, a young woman who has been reincarnated into a fantasy world as the villainess of a popular dating sim game. Instead of trying to change her fate and avoid her tragic end, she decides to pursue a romantic relationship with the game's female protagonist.
The new key visual and PV released by Platinumvision has given fans a glimpse of what to expect from the anime adaptation. The animation is stunning, with vibrant colors and detailed character designs that bring the fantasy world to life. The PV also features snippets of the anime's opening theme, "Beautiful Doll", which is sure to become a fan favorite.
In addition to the previously announced cast, Platinumvision has revealed four new cast members who will be joining the anime. Aimi will be voicing Misha Jur, Ikumi Hasegawa will be voicing Lene Aurousseau, Sara Matsumoto will be voicing Loretta Kugret, and Minami Kurisaka will be voicing Pepi Barlier. Each of these characters plays a crucial role in the story and fans are excited to see how they will be portrayed in the anime.
"I'm in Love with the Villainess" has already generated a lot of buzz online, with fans eagerly discussing their favorite characters and moments from the light novel series. The anime adaptation is sure to be a hit with fans of the original story and newcomers alike.
Overall, "I'm in Love with the Villainess" is shaping up to be one of the most exciting anime releases of the year. With its unique premise, lovable characters, and stunning animation, it's sure to capture the hearts of viewers around the world. Fans will have to wait until October to see the full story unfold, but the anticipation is already building.
Source - Official Twitter, Youtube Video, Official Twitter