New 'Rurouni Kenshin' Anime Series to Begin Broadcasting in July with Worldwide Screening Events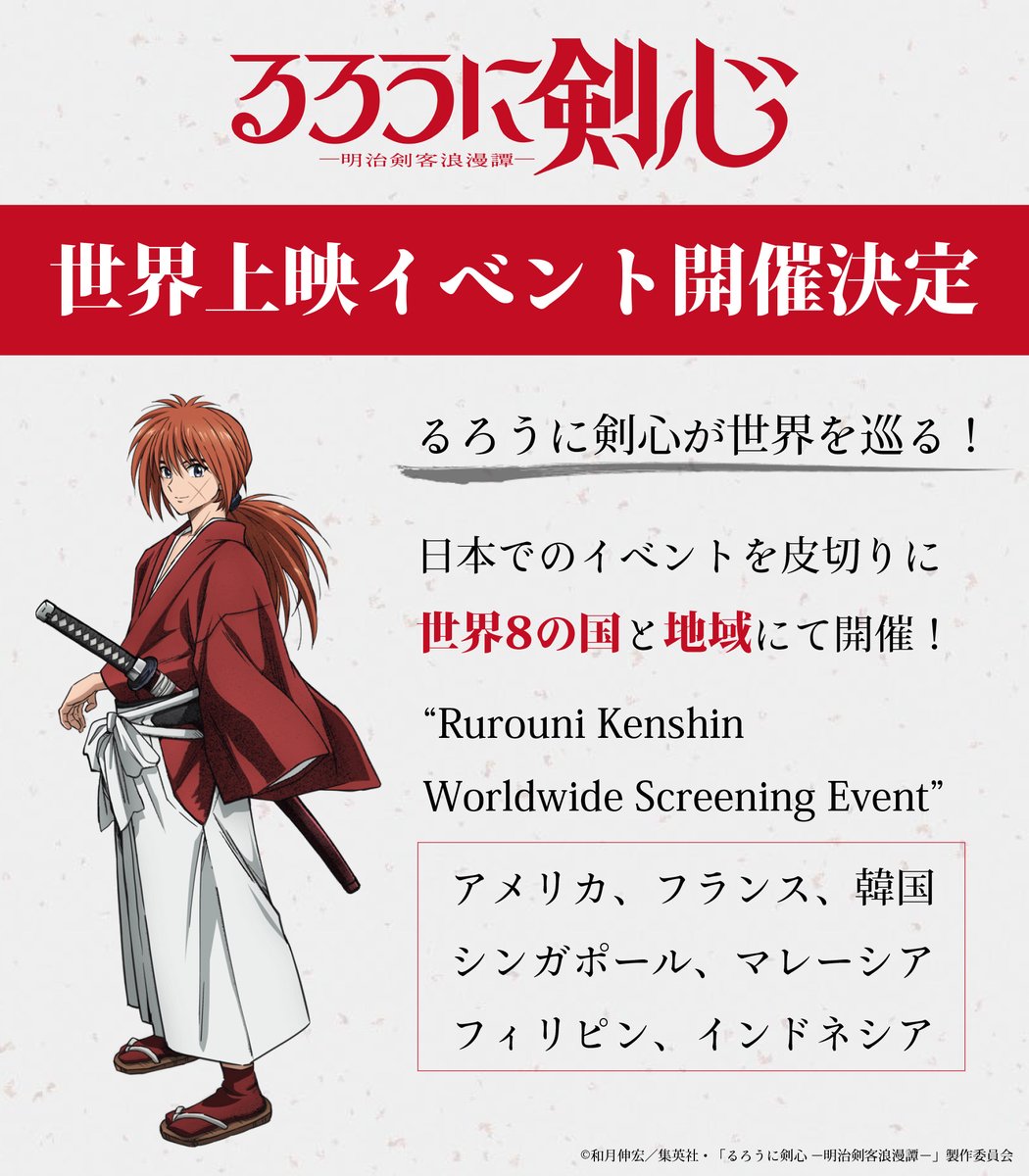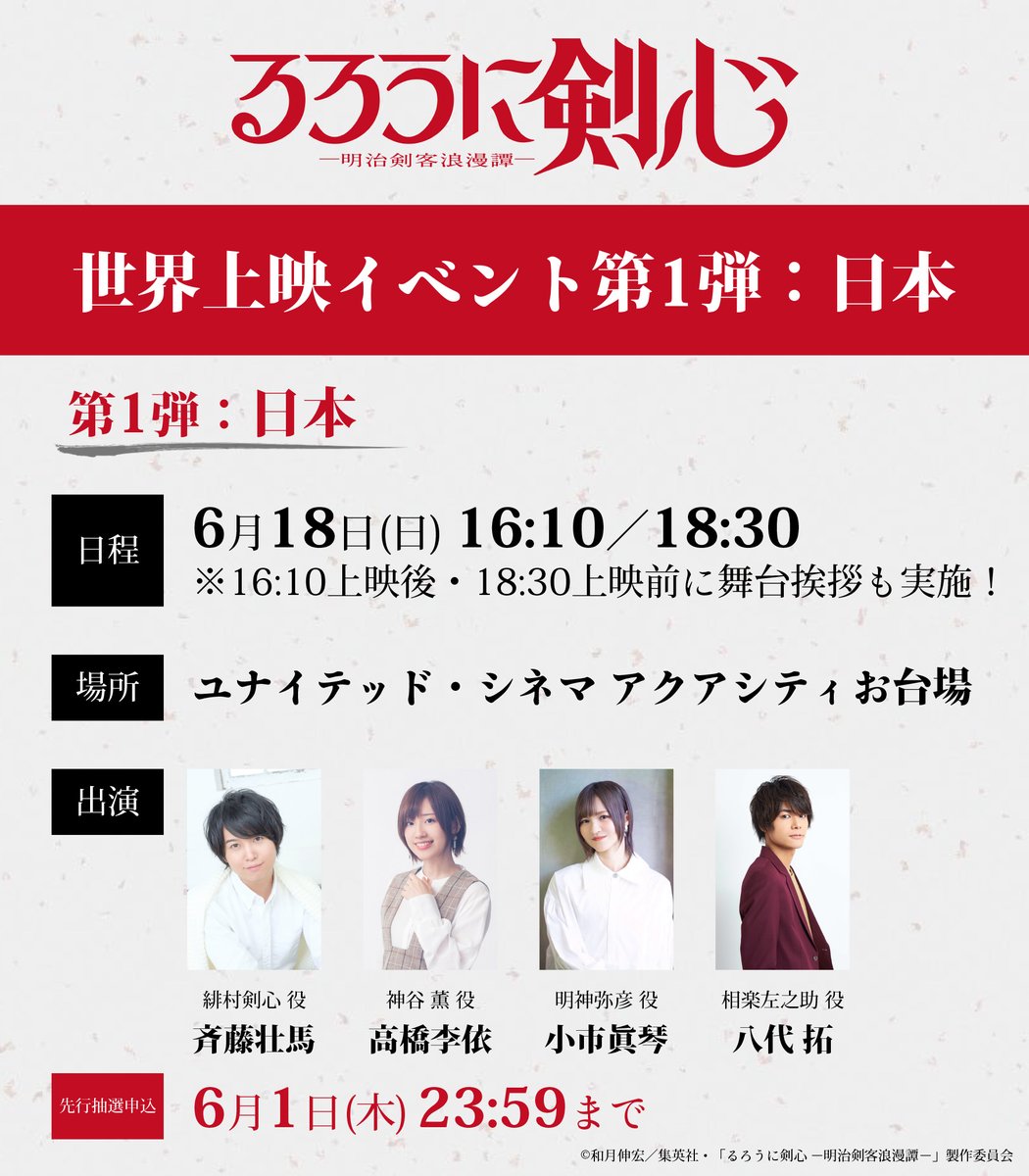 The highly anticipated new "Rurouni Kenshin" anime series is set to begin broadcasting on July 6, much to the delight of fans worldwide. Produced by Studio LIDENFILMS, the new series promises to be a thrilling addition to the beloved franchise, which has captured the hearts of anime enthusiasts for decades.
In a newly released PV, fans are treated to a sneak peek of what they can expect from the upcoming series. The clip showcases the stunning animation and dynamic fight scenes that have become synonymous with the "Rurouni Kenshin" brand, leaving viewers eager for more.
Adding to the excitement, it has been announced that the ending theme song for the new series will be "Kissaki" by Reol. The talented artist is sure to bring her unique style and energy to the series, further enhancing an already impressive production.
But the good news doesn't stop there. Fans around the world will have the opportunity to participate in worldwide screening events for "Rurouni Kenshin," starting with Japan on June 18. The events will also take place in the U.S., France, Singapore, Malaysia, the Philippines, Indonesia, and South Korea, with further details to be revealed at a later date.
The "Rurouni Kenshin" franchise has been a staple of the anime world since its debut in 1994. The story follows the journey of Kenshin Himura, a former assassin turned wanderer, as he seeks redemption for his violent past. Along the way, he encounters a colorful cast of characters and faces off against formidable foes, all while navigating the complex politics of Meiji-era Japan.
The new anime series promises to continue the legacy of the franchise, offering fans a fresh take on the beloved characters and storylines. With the talented team at Studio LIDENFILMS at the helm, fans can rest assured that the new series will be a thrilling and visually stunning addition to the "Rurouni Kenshin" canon.
As the release date for the new series draws near, fans are eagerly anticipating the chance to once again immerse themselves in the world of "Rurouni Kenshin." With the promise of worldwide screening events and a talented team behind the production, it's clear that the franchise is as beloved as ever, and the new series is sure to be a hit with fans old and new alike.
Source - Official Twitter, Youtube Video, Official Twitter