New Teaser Trailer and Cast Revealed for Mari Okada's Alice to Therese no Maboroshi Kojo Anime Film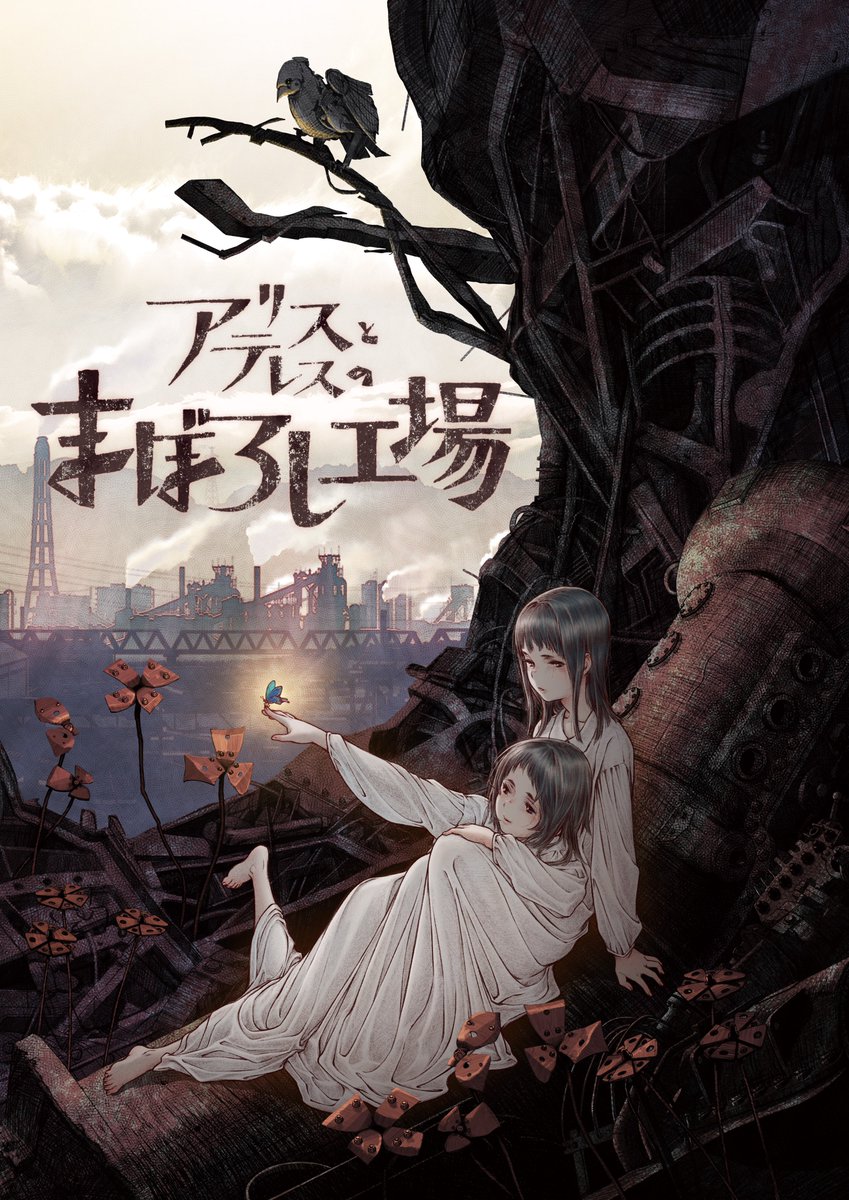 The highly anticipated original anime film "Alice to Therese no Maboroshi Kojo" written and directed by Mari Okada at MAPPA is set to release in Japan on September 15. The film has released a new teaser visual and trailer, along with the announcement of the main cast.
The teaser trailer gives a glimpse into the fantastical world of the film, with stunning visuals and a hauntingly beautiful soundtrack. The film follows the story of Masamune Kikuiri, voiced by Junya Enoki, as he embarks on a journey to uncover the truth behind the mysterious disappearances of his classmates, Mutsumi Sagami and Itsumi, voiced by Reina Ueda and Misaki Kuno respectively.
Mari Okada, known for her work on popular anime series such as "Anohana" and "Maquia: When the Promised Flower Blooms," has written and directed the film. MAPPA, the studio behind hit anime series such as "Attack on Titan: The Final Season" and "Jujutsu Kaisen," has produced the film.
The film was first announced in 2021, with a teaser visual and trailer released at the time. The new teaser visual and trailer give fans a closer look at the world and characters of the film, building anticipation for its release.
"Alice to Therese no Maboroshi Kojo" promises to be a unique and captivating addition to the anime world, with its blend of mystery, fantasy, and drama. Fans of Mari Okada's work and MAPPA's animation style are eagerly awaiting its release.
The film will be released in Japan on September 15, with no word yet on an international release. Fans outside of Japan will have to wait for further announcements regarding the film's availability in their region.
Overall, "Alice to Therese no Maboroshi Kojo" is shaping up to be one of the most exciting anime films of the year, with its talented team and intriguing storyline. Fans can't wait to see what Mari Okada and MAPPA have in store for them with this highly anticipated film.
Source - Youtube Video, Official Twitter, Youtube Video, Official Twitter