Reign of the Seven Spellblades TV Anime Announces Additional Cast Members for July Premiere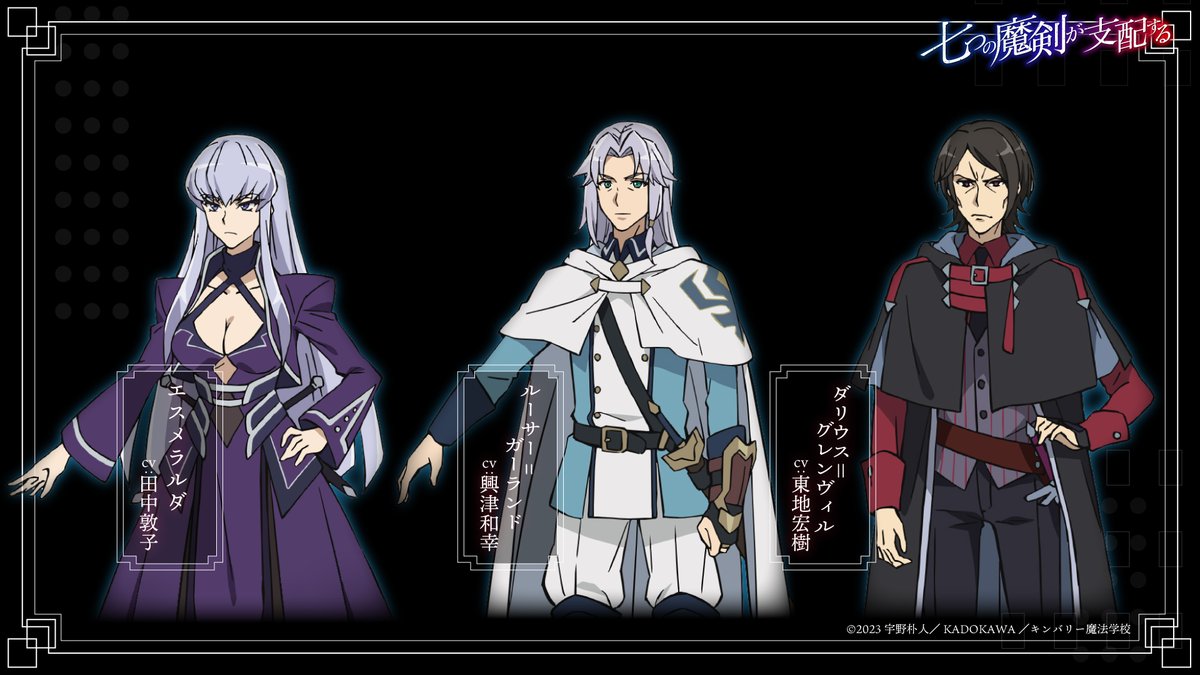 The highly anticipated TV anime "Reign of the Seven Spellblades" has announced three additional cast members for its upcoming series. Atsuko Tanaka, Kazuyuki Okitsu, and Hiroki Tochi will be joining the already impressive line-up of voice actors for the show.
Atsuko Tanaka, known for her roles in "Ghost in the Shell" and "One Piece," will be voicing the character of Esmeralda. Meanwhile, Kazuyuki Okitsu, who has lent his voice to characters in "JoJo's Bizarre Adventure" and "Kengan Ashura," will be playing the role of Luther Garland. Finally, Hiroki Tochi, who has appeared in "Dragon Ball Z" and "One Punch Man," will be voicing Darius Grenville.
"Reign of the Seven Spellblades" is a fantasy action series that follows a group of powerful warriors known as the Seven Spellblades as they fight to protect their kingdom from monsters and other threats. The series is based on a light novel series of the same name by author Bokuto Uno and illustrator Miyakokasiwa.
The series is being produced by J.C.STAFF, a well-known anime studio that has worked on popular series such as "Toradora!" and "Food Wars!". The show is set to begin broadcasting in July, and fans are eagerly anticipating its release.
The addition of these three talented voice actors is sure to add even more excitement to an already highly anticipated series. Fans of the light novel series and anime in general are sure to be thrilled by the news, and many are already speculating about how these new characters will fit into the story.
As the release date for "Reign of the Seven Spellblades" draws closer, fans can look forward to more announcements and updates about the series. With such a talented cast and a well-respected studio behind it, this series is shaping up to be one of the most exciting anime releases of the year.
Source - Official Twitter