Sugar Apple Fairy Tale Reveals Key Visual and Theme Songs for Upcoming Anime Series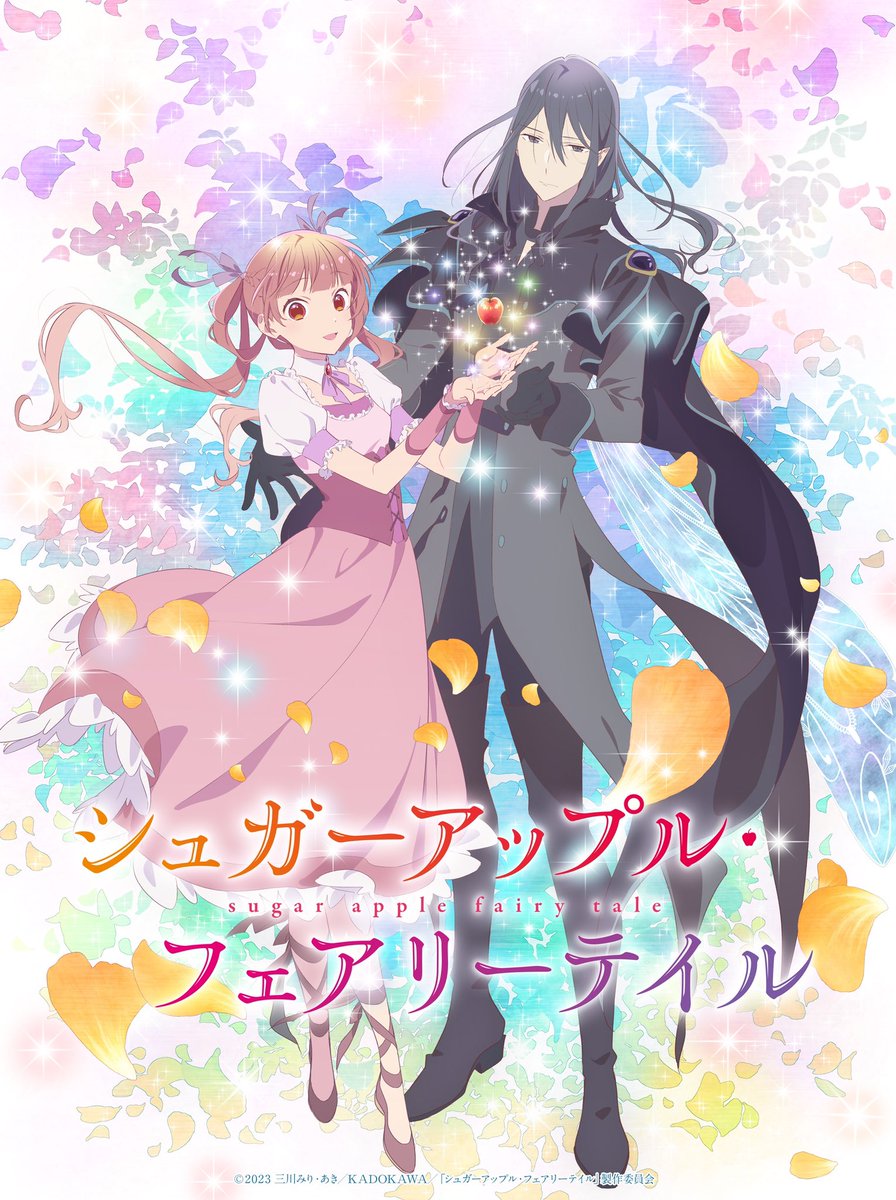 J.C.STAFF, a renowned Japanese animation studio, has announced the release of their latest anime series, "Sugar Apple Fairy Tale." The series is set to premiere in July, with two key visuals and theme songs already revealed.
The opening theme song, "Surprise," will be sung by Rei Nakashima, while the ending theme song, "door," will be sung by Nao Toyama. Both songs are expected to capture the essence of the series and bring the characters to life.
"Sugar Apple Fairy Tale" is a story about a young girl named Koto, who dreams of becoming a fairy. One day, she discovers a magical sugar apple, which grants her wish and turns her into a fairy. Along with her new friends, she embarks on a journey to explore the magical world of fairies and discover the secrets of the sugar apple.
The two key visuals released by J.C.STAFF showcase the main characters of the series. The first visual features Koto, the protagonist, holding the magical sugar apple in her hand. The second visual shows Koto with her friends, including a cat-like creature and a fairy with butterfly wings.
Fans of J.C.STAFF are eagerly anticipating the release of "Sugar Apple Fairy Tale," as the studio has a reputation for producing high-quality anime series. J.C.STAFF is known for their work on popular anime such as "Toradora!," "A Certain Magical Index," and "The Pet Girl of Sakurasou."
With "Sugar Apple Fairy Tale," J.C.STAFF hopes to create a new hit series that will capture the hearts of anime fans around the world. The series promises to be a heartwarming tale of friendship, adventure, and magic, with stunning animation and a memorable soundtrack.
As the release date draws closer, fans are eagerly anticipating the premiere of "Sugar Apple Fairy Tale." With its charming characters, magical world, and captivating story, the series is sure to be a hit among anime fans of all ages.
Source - Official Twitter