Sweet Reincarnation: New TV Anime Key Visual and Cast Members Revealed for July Release by SynergySP
Sweet Reincarnation: New TV Anime Key Visual and Cast Members Revealed for July Release by SynergySP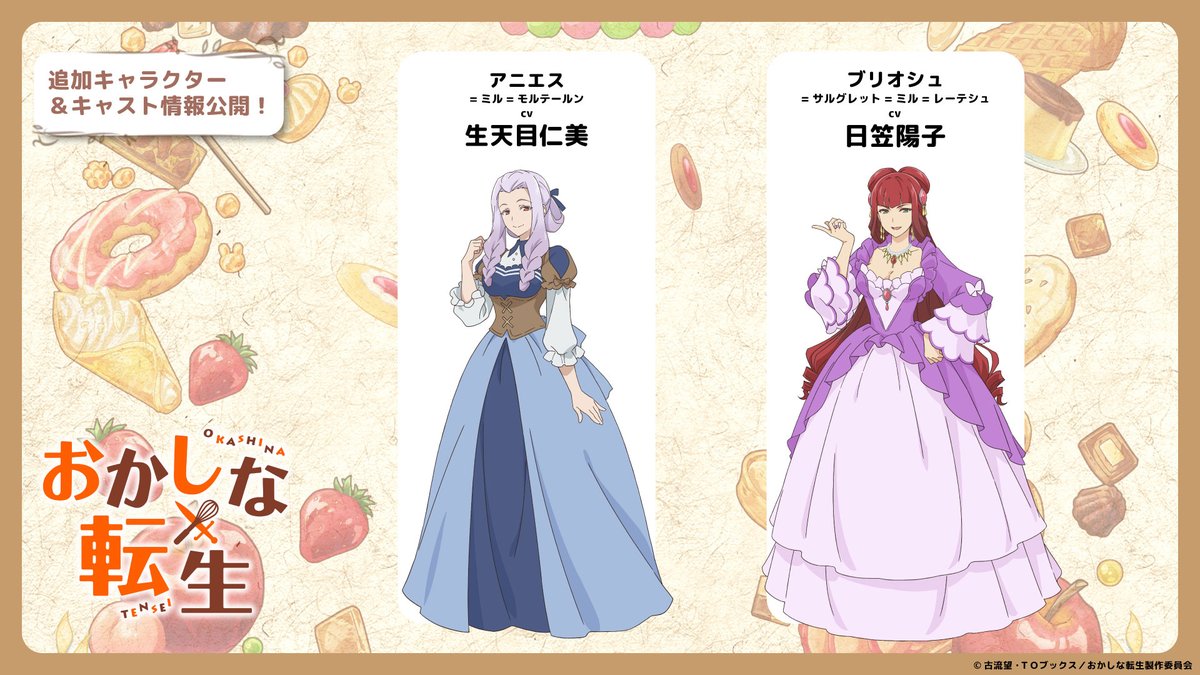 SynergySP, the renowned anime studio, has recently released the key visual for their upcoming TV anime "Sweet Reincarnation". The anime is set to begin broadcasting in July and is already creating a buzz amongst anime enthusiasts.
"Sweet Reincarnation" is an anime series that revolves around the story of a young girl named Cocoa who is reincarnated into a magical world. The story follows her journey as she discovers the secrets of this new world and tries to find her place in it.
The key visual released by SynergySP features Cocoa in the center, surrounded by the other main characters of the series. The artwork is vibrant and colorful, giving a glimpse of the magical world that awaits viewers.
In addition to the key visual, SynergySP has also announced two new cast members for the series. Hitomi Nabatame will voice Agnes Mille Morteln, while Yoko Hikasa will voice Brioche Salgrade Mille Retes. Both actresses are known for their exceptional voice acting skills and are sure to bring their characters to life in "Sweet Reincarnation".
Fans of the anime are eagerly anticipating the release of "Sweet Reincarnation" and are excited to see what SynergySP has in store for them. The studio has a reputation for producing high-quality anime, and this series is expected to be no exception.
As the release date draws closer, more information about "Sweet Reincarnation" is expected to be revealed. Fans can stay updated by following SynergySP's official social media accounts.
In conclusion, "Sweet Reincarnation" is shaping up to be an exciting anime series that promises to take viewers on a magical journey. With its vibrant visuals, talented voice cast, and intriguing storyline, it is sure to be a hit amongst anime fans. Stay tuned for more updates on this highly anticipated series.
Source - Official Twitter, Official Twitter