The Weakest Tamer Takes the Lead in STUDIO MASSKET's 2024 Anime Adaptation: New Visuals and Cast Revealed
The Weakest Tamer Takes the Lead in STUDIO MASSKET's 2024 Anime Adaptation: New Visuals and Cast Revealed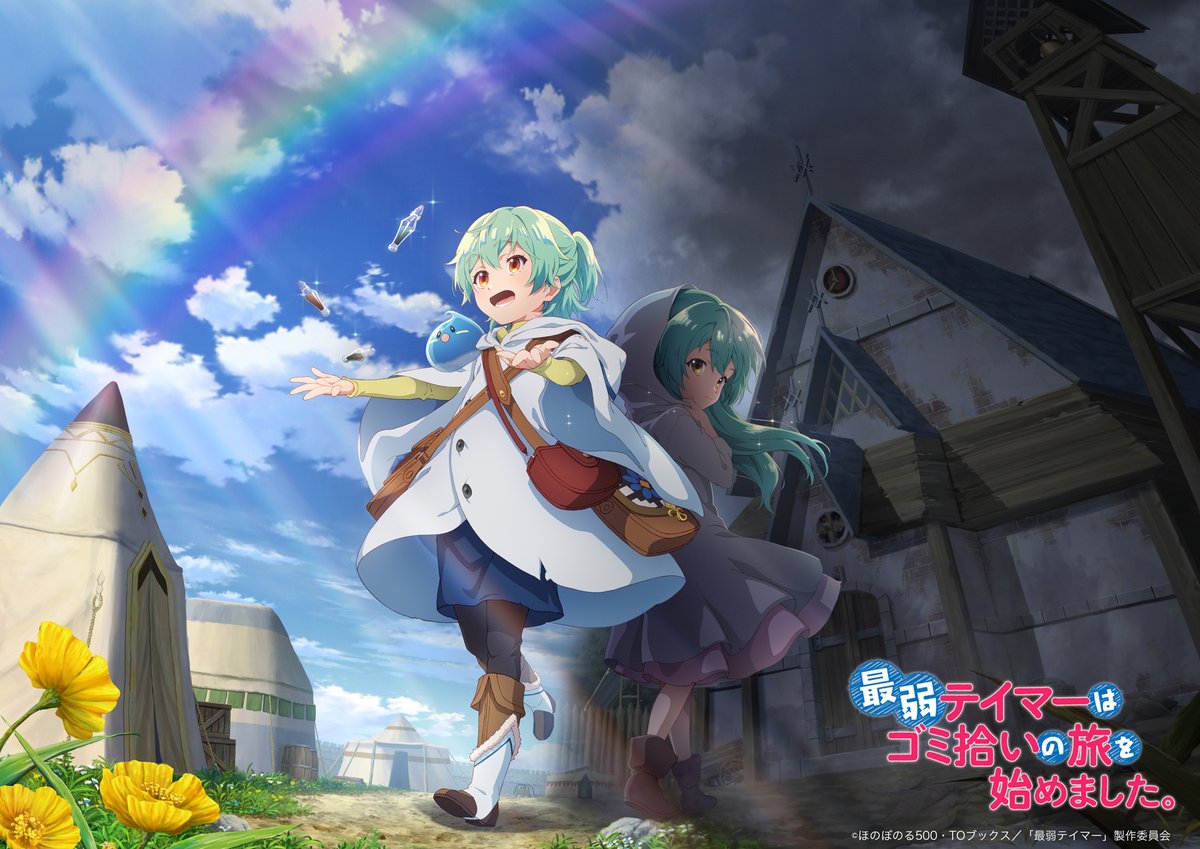 In exciting news for anime fans, it has been announced that "The Weakest Tamer Began a Journey to Pick Up Trash" will be adapted into a TV anime series. The show is set to air in 2024, with animation production by STUDIO MASSKET.
A new visual and PV have been released, giving fans a glimpse of what they can expect from the upcoming series. The PV shows off the beautiful animation and introduces the two main characters, Ivy and Sora.
Ivy, voiced by Aina Suzuki, is the titular "weakest tamer" who embarks on a journey to pick up trash. Sora, voiced by Mutsumi Tamura, is Ivy's partner who helps her on her journey.
The show's staff includes Chief Director Shigeyasu Yamauchi, Director Naoki Horiuchi, Series Composition by Katsuhiko Takayama, Character Design by Fengcheng Hu and Yuki Ikeda, and Music by Kujira Yumemi.
"The Weakest Tamer Began a Journey to Pick Up Trash" promises to be a heartwarming and uplifting story that will inspire viewers to do their part in keeping the environment clean. The show's unique premise and lovable characters are sure to make it a hit with audiences.
Fans of the manga series, on which the anime is based, have been eagerly anticipating this adaptation. The announcement of the release date and animation studio has only added to the excitement surrounding the show.
As the world continues to grapple with environmental issues, "The Weakest Tamer Began a Journey to Pick Up Trash" serves as a reminder that everyone can make a difference, no matter how small their actions may seem.
Anime fans can look forward to tuning in to this heartwarming series when it airs in 2024.
Source - Youtube Video, Official Twitter