TONIKAWA: Over The Moon For You Season 2 Concludes with Episode 12 as Last Installment, Japanese TV Listings Reveal
TONIKAWA: Over The Moon For You Season 2 Concludes with Episode 12 as Last Installment, Japanese TV Listings Reveal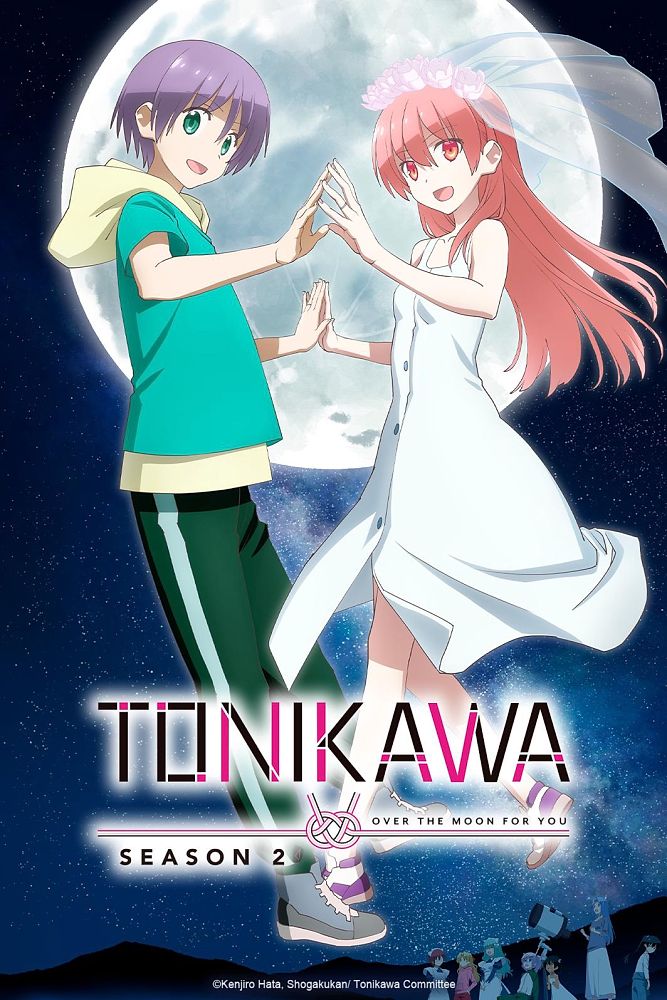 Japanese anime fans were left heartbroken after the announcement that the final episode of "TONIKAWA: Over The Moon For You" Season 2 would air on September 24th. The romantic comedy series, which has captured the hearts of viewers around the world, has been a staple of Japanese television since its premiere in October 2020.
The series, which is based on a popular manga of the same name by Kenjiro Hata, follows the story of Nasa Yuzaki, a high school student who falls in love with a girl named Tsukasa Tsukuyomi. The two quickly get married and embark on a journey of love and adventure.
Fans have been eagerly anticipating the final episode of the series, which promises to be an emotional and satisfying conclusion to the story. Many have taken to social media to express their sadness at the show's ending, with some even calling for a third season.
Despite the disappointment of the show's ending, fans have praised the series for its beautiful animation, engaging storyline, and lovable characters. The show has also been lauded for its positive portrayal of marriage and relationships, which is rare in the world of anime.
"TONIKAWA: Over The Moon For You" has been a commercial and critical success since its premiere, with the first season receiving high ratings and positive reviews from fans and critics alike. The second season has continued this trend, with many fans praising the show's ability to maintain its quality and charm.
The show has also helped to raise the profile of its creator, Kenjiro Hata, who is best known for his work on the popular manga series "Hayate the Combat Butler". Hata's unique style and storytelling abilities have made him a favorite among manga and anime fans around the world.
As the final episode of "TONIKAWA: Over The Moon For You" Season 2 approaches, fans are sure to be glued to their screens, eager to see how the story of Nasa and Tsukasa will end. While it may be the end of the series, the impact it has had on fans and the anime community as a whole is sure to be felt for years to come.
Source - Official Website