Undead Murder Farce Anime Reveals New Cast Member and Character Visual for James Moriarty, Broadcasting in July
Undead Murder Farce Anime Reveals New Cast Member and Character Visual for James Moriarty, Broadcasting in July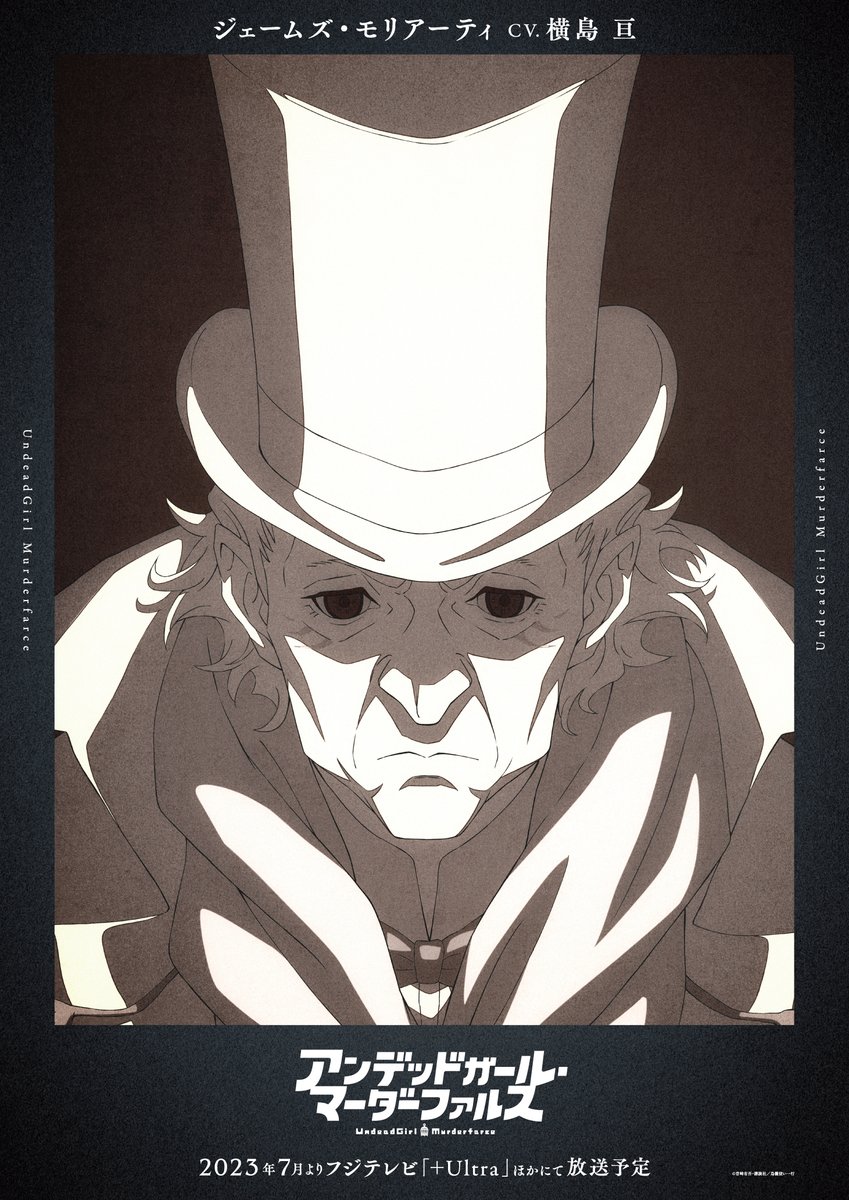 The upcoming TV anime series "Undead Murder Farce" has announced its additional cast and accompanying character visual, much to the excitement of fans. The series, which is set to begin broadcasting in July, is being produced by Lapintrack studio.
One of the most exciting announcements is the addition of James Moriarty, who will be voiced by Wataru Yokojima. Moriarty is a character well-known to fans of the Sherlock Holmes series, and his inclusion in "Undead Murder Farce" is sure to add an extra layer of intrigue to the show.
The accompanying character visual shows Moriarty in all his glory, with his trademark top hat and suit. He appears to be holding a cane, which could be a nod to his character's original appearance in the Sherlock Holmes stories.
"Undead Murder Farce" is shaping up to be a must-watch for fans of the horror and mystery genres. The series follows a group of undead individuals who are brought back to life in order to solve a series of murders. The show promises to be a thrilling ride, with plenty of twists and turns along the way.
The addition of Moriarty to the cast is sure to be a highlight for many fans. The character is known for his intelligence and cunning, and it will be interesting to see how he fits into the world of "Undead Murder Farce". Yokojima is an experienced voice actor who has worked on a variety of anime series, so fans can rest assured that Moriarty will be in good hands.
Overall, the announcement of the additional cast and accompanying character visual has only increased anticipation for "Undead Murder Farce". With its unique premise and talented cast, the series is sure to be a hit with anime fans when it begins broadcasting in July.
Source - Official Twitter