Undead Murder Farce Announces Additional Cast and Character Visuals, Featuring Hiro Shimono as Phantom
Undead Murder Farce Announces Additional Cast and Character Visuals, Featuring Hiro Shimono as Phantom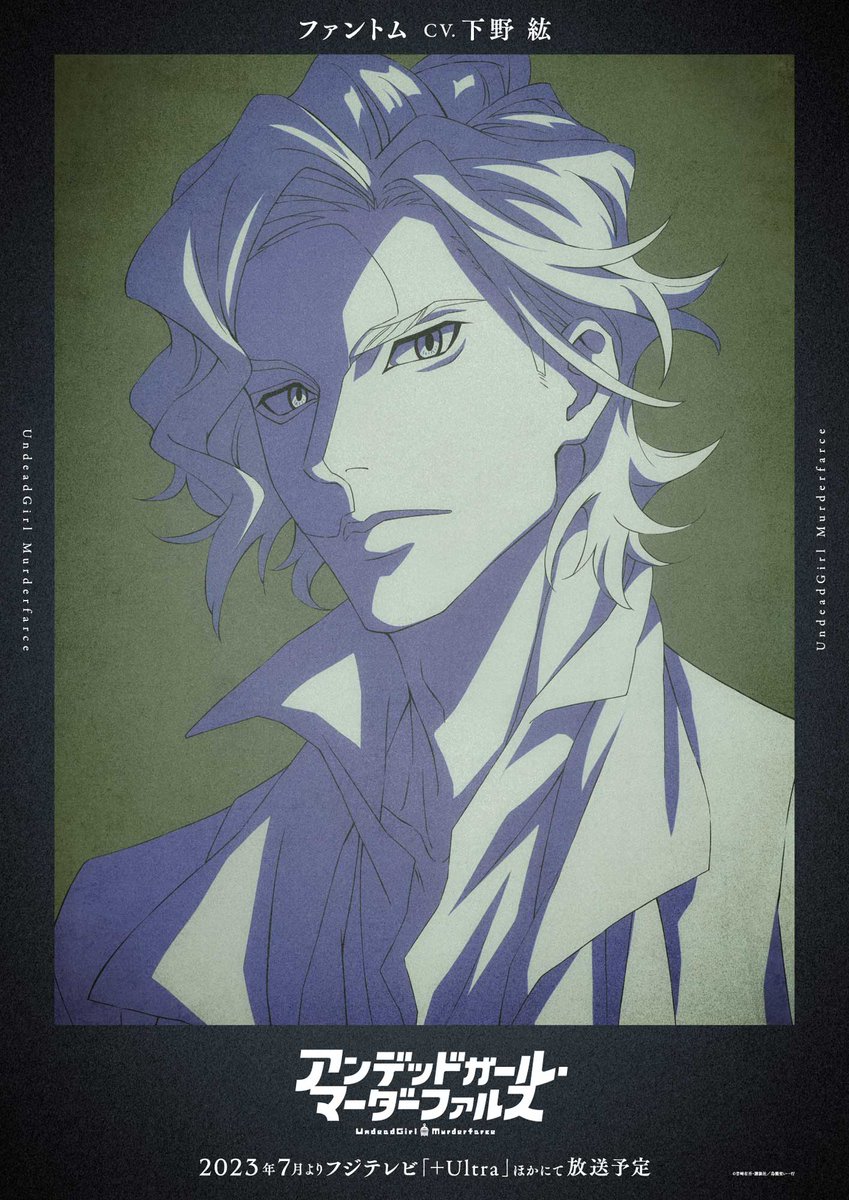 The upcoming TV anime series "Undead Murder Farce" has announced a new addition to its cast of characters. The latest character to join the show is Phantom, who will be voiced by popular voice actor Hiro Shimono.
The announcement was made on the official Twitter account of the anime series, which also revealed a visual of Phantom. The character is shown wearing a black suit and a white mask, adding an air of mystery to the already intriguing storyline of the show.
"Undead Murder Farce" is set to begin broadcasting in July, and fans are eagerly anticipating its release. The anime is being produced by Lapintrack studio, which is known for its high-quality animation and attention to detail.
The show follows the story of a group of undead individuals who find themselves trapped in a mysterious mansion. As they try to uncover the truth behind their predicament, they must also solve a series of murders that occur within the mansion.
Phantom's addition to the cast is sure to add another layer of complexity to the already intricate storyline. Fans are excited to see how his character will fit into the overall narrative and what role he will play in the mystery of the mansion.
Hiro Shimono is a well-known voice actor in the anime industry, having lent his voice to numerous popular characters over the years. His addition to the cast of "Undead Murder Farce" is sure to be a treat for fans, who are eager to hear his take on the enigmatic Phantom.
Overall, "Undead Murder Farce" is shaping up to be one of the most highly anticipated anime series of the year. With a talented cast of voice actors and a captivating storyline, fans are sure to be in for a thrilling ride when the show begins airing in July.
Source - Official Twitter