Cute Executive Officer R Season 2 Set to Premiere in July: Get Ready for More Adorable Adventures!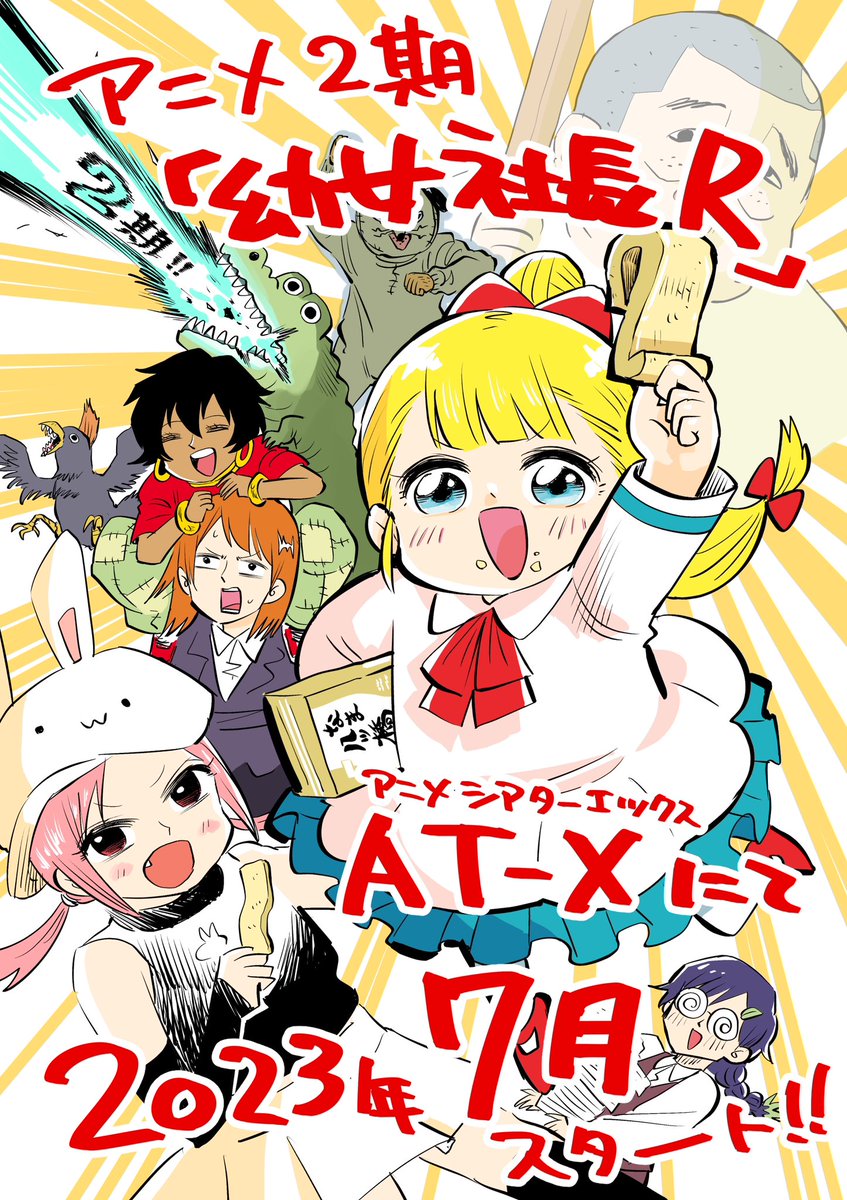 The highly anticipated second season of "Cute Executive Officer R" is set to begin streaming in July, much to the delight of anime fans around the world.
The popular anime series, which follows the adventures of a group of cute and quirky executive officers, has gained a dedicated following since its initial release. Fans have eagerly awaited news of a second season, and now their prayers have been answered.
The new season promises to be just as entertaining and engaging as the first, with more hilarious hijinks and heartwarming moments. Fans can expect to see their favorite characters return, including the lovable and clumsy Yui Yamamoto, the cool and collected Kanae Saito, and the bubbly and energetic Nanao Yurine.
The series follows the daily lives of these executives as they work to manage their company, while also dealing with personal struggles and relationships. The show's unique blend of humor, drama, and romance has made it a hit with fans of all ages.
The first season of "Cute Executive Officer R" was praised for its charming characters, witty writing, and stunning animation. The second season promises to raise the bar even higher, with new challenges and adventures for the executives to face.
Fans can look forward to more hilarious misunderstandings, awkward moments, and heartwarming friendships. The show's ability to balance comedy and drama has made it a standout in the anime world, and the second season is sure to deliver more of the same.
The new season will be available for streaming in July, giving fans plenty of time to catch up on the first season and prepare for the next chapter in the executives' lives. With its lovable characters, engaging storylines, and stunning animation, "Cute Executive Officer R" is sure to be a hit with anime fans around the world.
Source -