Cygames Announces Original Mecha Anime BANG BRAVE BANG BRAVERN with Masami Obari as Director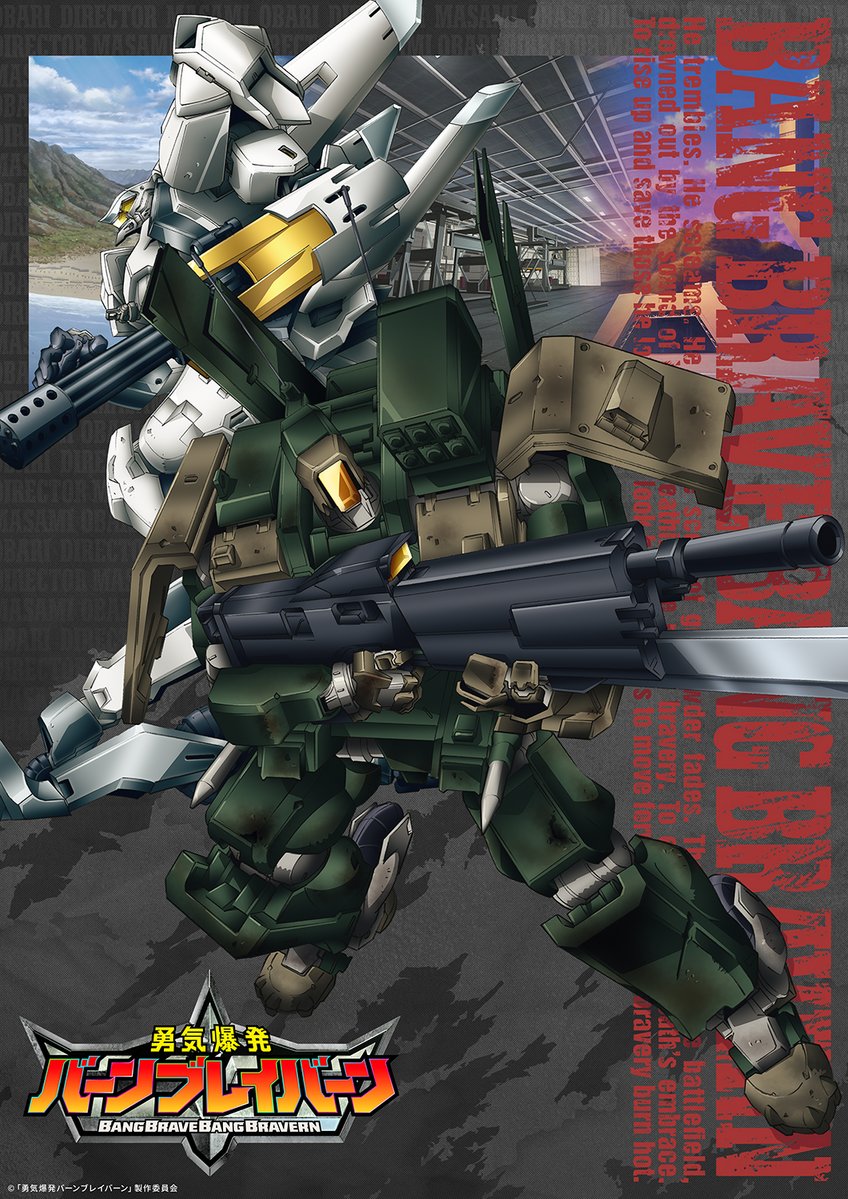 Cygames, the popular Japanese video game developer, has announced a new original mecha TV anime called "BANG BRAVE BANG BRAVERN". The anime is being produced by CygamesPictures, the animation studio owned by Cygames. The studio has previously produced popular anime like "Granblue Fantasy: The Animation" and "Mysteria Friends".
The director of the anime is Masami Obari, who is known for his work on anime like "Gravion" and "Fatal Fury: The Motion Picture". Obari is a well-known figure in the anime industry and is respected for his work on mecha anime. Fans of the genre are eagerly anticipating what he will bring to "BANG BRAVE BANG BRAVERN".
The teaser visual and teaser PV for the anime have been released, and they give fans a glimpse of what they can expect from the series. The visuals show off the mecha designs, which look sleek and futuristic. The teaser PV also shows some of the action scenes that viewers can expect from the anime.
The plot of "BANG BRAVE BANG BRAVERN" has not been revealed yet, but given the mecha genre, it is likely that the story will revolve around giant robots battling it out in epic fights. Fans of mecha anime are sure to be excited about this new series, especially with the involvement of Cygames and Masami Obari.
Cygames has been expanding its reach beyond video games in recent years, with the establishment of CygamesPictures and the production of anime adaptations of its popular games. This move into the anime industry has been successful so far, with the studio producing high-quality anime that have been well-received by fans.
"BANG BRAVE BANG BRAVERN" is set to be another exciting addition to CygamesPictures' anime lineup. With the involvement of Masami Obari and the studio's track record of producing great anime, fans can expect a thrilling mecha series that will keep them on the edge of their seats.
The release date for "BANG BRAVE BANG BRAVERN" has not been announced yet, but fans can keep an eye on CygamesPictures' website and social media channels for updates. With the teaser visual and teaser PV already released, it is likely that more information about the anime will be revealed in the coming months.
Source -