My Tiny Senpai Anime Announces Premiere Date, Cast, and Theme Songs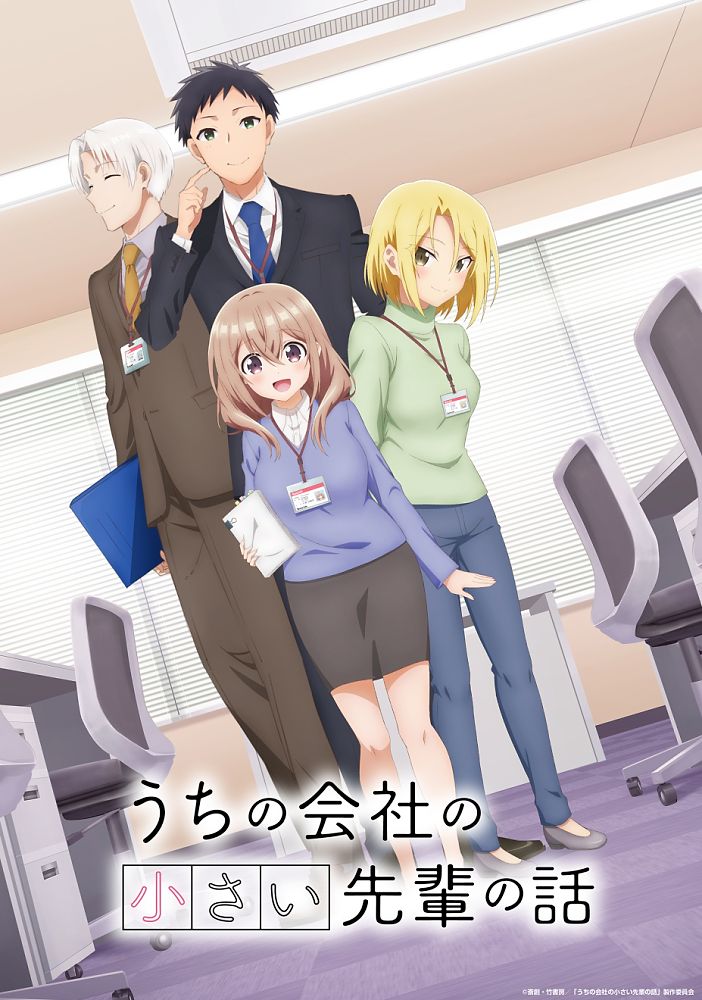 Studio project No.9 has announced that their upcoming anime series "My Tiny Senpai" will begin broadcasting on July 1. The series has already generated a lot of buzz among anime fans, who are eagerly anticipating its release.
The studio has also released a new visual and PV for the series, which gives fans a glimpse of what they can expect from the show. The visual features the two main characters, a tall and handsome senpai and his tiny kohai, standing together in front of a school building. The PV, meanwhile, shows some of the show's key moments, including the two characters interacting with each other in various situations.
One of the most exciting aspects of the announcement is the reveal of the show's opening and ending theme songs. The opening theme song, "HONEY," will be performed by Touya Kobayashi, while the ending theme song, "sugar," will be performed by YU-KA. Both songs are sure to be a hit with fans, and will add to the overall atmosphere of the show.
In addition to the previously announced cast members, the studio has also revealed that Nobunaga Shimazaki, Yumiri Hanamori, and Mikako Komatsu will be joining the cast. Shimazaki will be playing the role of the senpai, while Hanamori and Komatsu will be playing supporting roles.
"My Tiny Senpai" tells the story of a tall and handsome senpai who is constantly being teased by his tiny kohai. Despite their size difference, the two characters form a close bond and learn to support each other through the ups and downs of high school life. The series promises to be a heartwarming and humorous look at the power of friendship and the importance of accepting others for who they are.
Fans of the manga series on which the anime is based are eagerly anticipating the release of "My Tiny Senpai." With its talented cast, catchy theme songs, and heartwarming story, the series is sure to be a hit with anime fans of all ages. Be sure to mark your calendars for July 1, when "My Tiny Senpai" begins broadcasting.
Source -