New Anime 'Sweet Reincarnation' to Premiere July 3 with Theme Songs by Sana and YuNi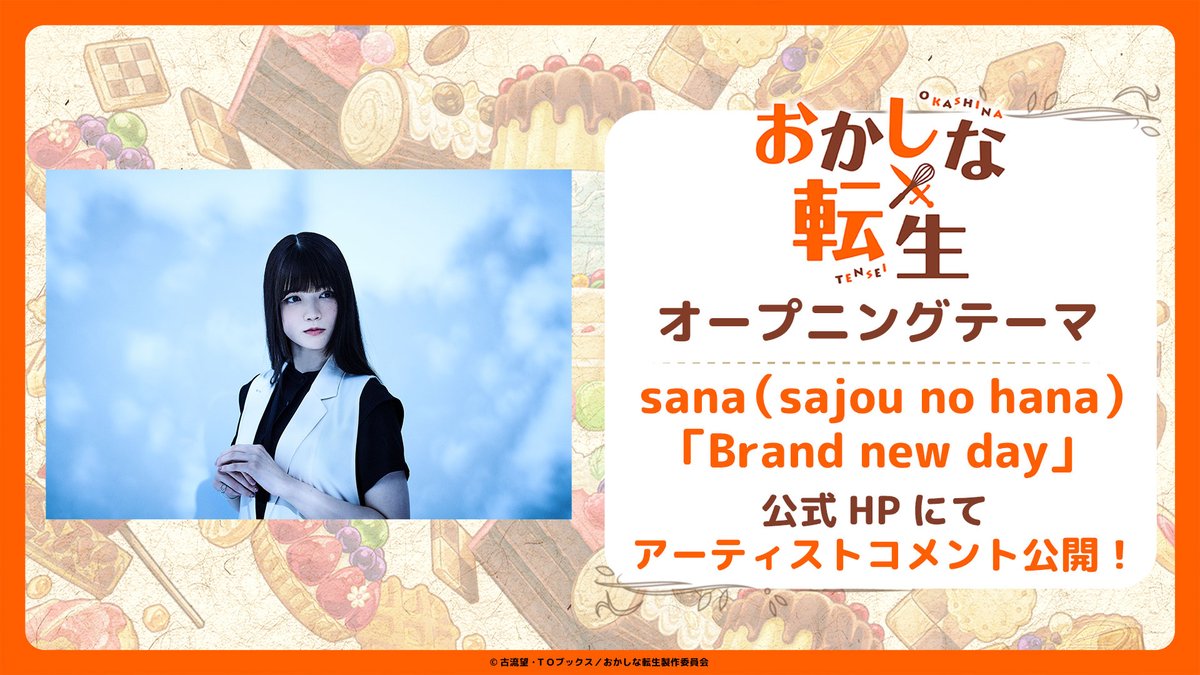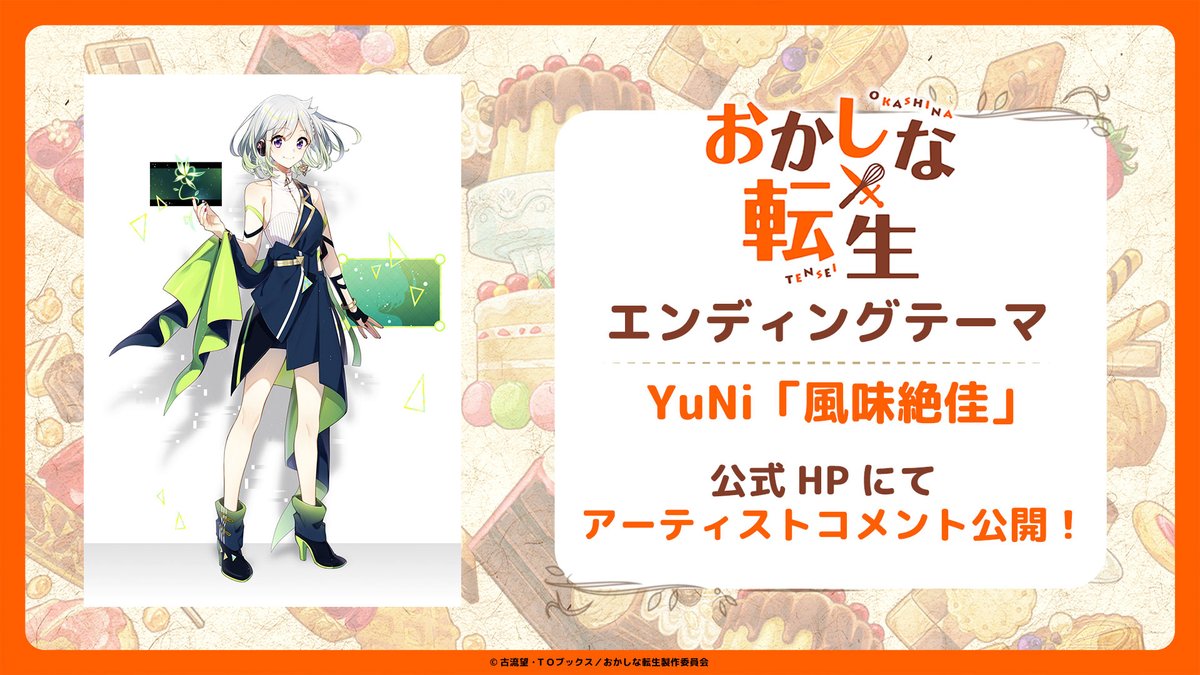 SynergySP's newest anime series, "Sweet Reincarnation," is set to begin broadcasting on July 3. The studio has released a new PV showcasing the show's stunning animation and introducing viewers to its main characters.
The series follows the story of a young girl named Mirai who finds herself reincarnated in a fantasy world after her untimely death. She is taken in by a kind-hearted witch named Misa, who teaches her magic and helps her adjust to her new life.
As Mirai explores her new world, she meets a variety of colorful characters, including a talking cat named Kuro and a group of adventurers who become her friends. Together, they embark on a journey to uncover the secrets of the world and discover the truth behind Mirai's reincarnation.
The show's opening theme, "Brand new day," is sung by sana of sajou no hana. The song is an upbeat and catchy track that perfectly captures the show's optimistic and adventurous spirit. The ending theme, "Fumi Zekka," is sung by virtual singer YuNi and is a beautiful ballad that provides a perfect counterpoint to the opening theme.
Fans of the fantasy genre will no doubt be excited to see what "Sweet Reincarnation" has in store. With its charming characters, stunning animation, and captivating story, the series is poised to become one of the summer's most highly anticipated anime releases.
"Sweet Reincarnation" is just one of many exciting anime series set to premiere this summer. Fans can look forward to a diverse range of shows, from action-packed adventures to heartwarming slice-of-life stories. With so much great anime on the horizon, it's a great time to be a fan of the medium.
Source -